What is white label software?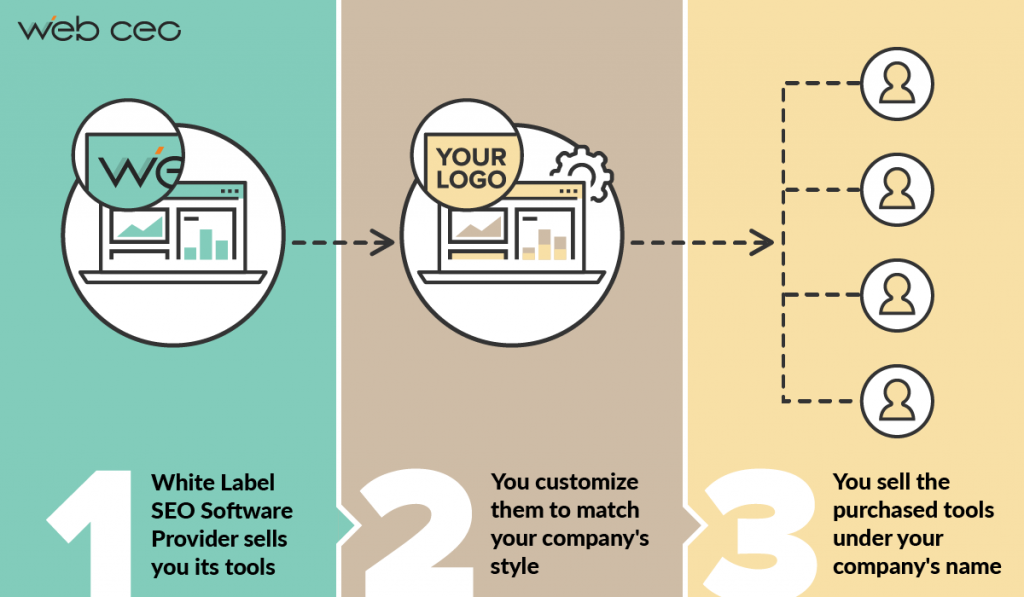 White label Saas is software that a company Rebrands, Reprices, and Resells as its own software. The vendor sells unbranded software to an agency or reseller who puts their branding on it and resells it to their clients at a profit.
As an agency, you can resell the Saas software as your own. Think of it as if you licence or lease the software. White labeling has become very popular for SaaS and in marketing services. White label business opportunities let you scale your business. Digital products have little to zero overhead to get started – you just have to start selling.
Most of us are aware of the revenue potential linked to white label software program reselling. Not only can we sell these programs to various associations, entrepreneurs, and agencies, you can also use these solutions to scale your operations if you haven't already.
Advantages Of White Label Software
Your brand name –
Even though you are reselling the product made by another company, you are selling it in your brand name and thus your customers will trust the service/ product more.
Saves time –
Creating a product from scratch is a very time-consuming process. And companies, especially small businesses are on the lookout for fast solution and growth in a short time. In white-label software, as you are not creating the product from scratch, you save development time.
Saves money –
If you are planning to build software on your own, you have to hire the right resources, modify the product again and again as per the customer requirements and this requires a lot of money. Instead, if you are buying from experts, you save the money spent on resources. Also, in case you feel your customers do not like the product, you can just end the subscription with your white label software providers.
Risk-free –
When you are building an app on your own, if something goes wrong, you need to have a team of experts in your organization who can detect and solve the issue. In the case of White Label software, you need not bother as the software providers will have a team that will look into any issues as per your request.
Expand your product offerings –
Want to offer unique solutions to your customers but do not have the time to build an app from scratch? Then white label solutions are the way to go.